The Lion King was (is) one of my favorite games,
I played the DOS version on 66 MHz PC  but I never made it to the end ,  the game was crashing every time I reached "hakuna matata" stage .
Recently I played it on DosBox emulator, I completed it :-) and created some gifs using GifCam.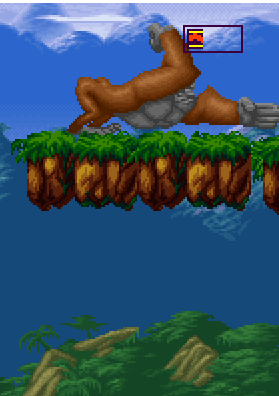 no more crashes "hakuna matata" :-)
Simba checks that no one is watching then hits the poor monkey :-)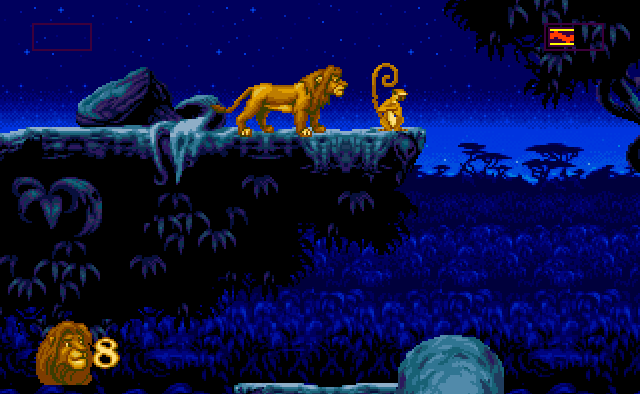 The final moment : throwing Scar then roaring.