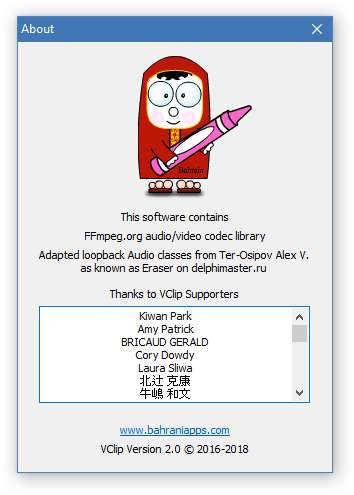 VClip version 2.0 is finally here :) it is more stable and steady and it comes with good functionality and nice design:
Efficient and fast responsive editor for selecting frames range and viewing playback before encoding.
Mute option for saving videos with silence.
VClip 2.0 is dpi-aware application , it scales nicely on high resolution and scaled screen.
Showing recording area dimension in the titlebar.
Performance benchmarks monitor in real time.
Adding a list of all VCLip supporters in the About window.