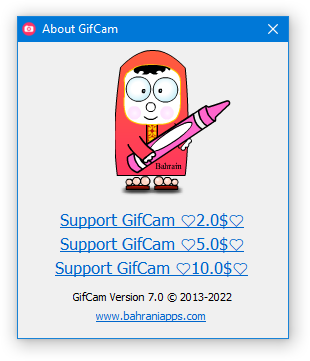 My blog friends, I hope you're doing well :)  Here is a new update which is based on the most frequently requested features and fixes:
Quantize Windows Color Reduction: Reduce to an optimal 256 color Windows palette.

It's slow encoding, but in some cases it gives better color-matching than

quantize

.
Option for global CTRL+R shortcut key for rec/stop.
Option for saving last position: If this option is not checked, the gifcam app will open in the center of the desktop.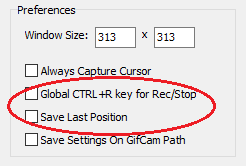 Auto-space between frames and delay labels regardless of system font size.

Fixed Windows XP right click menu.
Some other bug fixes.